Tea for Two, Anyone?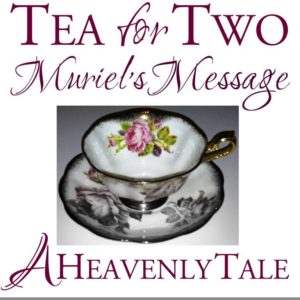 Tea for Two: Muriel's Message is a thought-provoking tale based in Conversation with Heaven. 100% of royalties benefits Crisis Center for South Suburbia, a Chicago-area charity saving lives since 1979.
Read more here about Tea for Two and join me in Máirín's three endeavors for CCSS.
And then? Join Máirín for Tea … with Them!
Kettle's ON only at Amazon: ★★★★★ Tea for Two?
Read UP!
Spirit FUNdraising!™
🙌Crisis Center DOES Good Works.
Your Loved Ones ARE the Goods!😇
🎁We'll GIVE 100% to Help!
Courage – Compassion – Strength – Success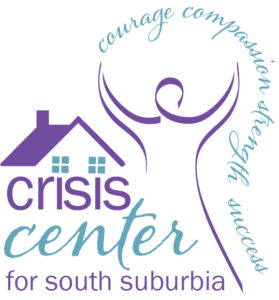 Founded by Dianne Masters in 1979, Crisis Center for South Suburbia [CCSS] is Illinois 501c3 Nonprofit Charity #36-3039964. Its mission provides emergency shelter and essential services to individuals and families living with domestic violence. CCSS also addresses societal issues that contribute to violence in homes and on dates. CCSS Advocates fight for victims' rights in local courthouses, counsel and screen patients at local hospitals, and empower local communities' young people with skills promoting healthy dating and anger management.
CCSS's SAFE Hotline operates 24/7/365 and is staffed by caring, trained professionals and volunteers. CCSS's SAFE Hotline offers crisis intervention, life-saving information, referral services, and other resources. If you are or someone you know is a victim of domestic or dating violence, please call today: 708-429-SAFE (-7233)
Three ways YOU can help Máirín help CCSS….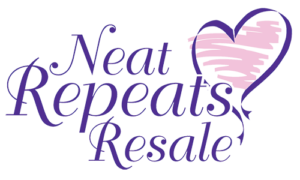 READ! JOIN! SHOP! Internationally renowned Spiritualist and Medium Máirín is a BIG fan of Crisis Center for South Suburbia — as a woman, a one-time charity founder, and a long-time Neat Repeats donor and shopper. That's why Máirín approached CCSS to partner for this Special Evening of Spirit FUNdraising!™ Okay … because of all that and a series of Fly-by Readings Máirín out– and inside Neat Repeats Resale Shops, including with Neat Repeats leaders!
Read UP: Love Stories from Heaven!
Can one conversation foster Forgiveness?
What can Loved Ones teach us about Mercy?
Can a Fly-by Heal both sides of Heaven?
Tea for Two© is a limited-release, short-read eBook based on two Conversations with Heaven. 100% of royalties from Tea for Two supports CCSS's life-saving services, advocacy systems, and educational programs.
Thank you for reading, tweeting, posting, and gifting Tea for Two – #ComingSoon @Amazon!
Tea for Two – a Perfect Holiday Pressie!
Join UP: An Evening with Máirín!
100% of profits from this Event benefits CSSS!
Saturday, April 7th — 1:00–3:30 p.m.
Hilton Garden Inn – Tinley Park
Máirín's Events? Enlightening–Inspiring–FUN! Máirín presents 'how it works,' randomly Reads attendees, then hosts Q&A. All leave feeling UPlifted, embracing Loved Ones and each other — Máirín, too!
Bring items for Neat Repeats Resale Shops for chance to WIN a Reading! Details at EventBrite.
Shop UP: Neat Repeats Resale!
Can't join us in January? Please join us in Spirit AND Donate – Volunteer – Shop to benefit CCSS.
Nothing is 'random' – like Máirín doing Fly-by Readings when she'd intended to simply shop! Neat Repeats Resale shops in Orland Park and Worth are like Máirín's Events: Enlightening–Inspiring–FUN! Women, Men, and Children alike leave feeling UPlifted, appreciated, and embraced. Máirín's favorite takeaways from Neat Repeats Resale? HUGS, of course. AND?
100% of Neat Repeats purchases go to CCSS.
Donate and Shop at Neat Repeats Resale!
A Message from CCSS Marketing and Communications Director Jay Capron….
Thank you for helping us save lives. Many people who escape domestic violence are not reported in local news – spared tragedy because they called CCSS. Some survivors don't realize how much danger they are in until they arrive at our doors, speak to our counselors, and share their and other residents' experiences.
Each individual and family journey is unique; however, the cycle of violence is all-too predictable. Tension building. Crisis. Calm, honeymoon phase. Tension building. Crisis. Calm, honeymoon phase. The crises escalate as the cycle continues, sometimes to the point of serious injury or death.
I am proud and energized to be part of CCSS because we intervene in crises and are at the forefront of awareness, education, and prevention. I feel privileged to share our stories, maintain and improve CCSS's outstanding reputation, engage with donors and volunteers, and change public perceptions about domestic and dating violence. Thank you for your support!
Jay – JCapron@CrisisCtr.org