Edification — Encouragement — Comfort — all'n'only Love….
Readings, Events, Engagements with Máirín? Purposeful. Prayerful. UPlifting! YOU? Embraced receiving Messages. Empowered understanding Mediumship. Encouraged by Máirín's Spirituality. Inspired learning about yours. (Yes, your Gifts.) You'll laugh, too – as Loved Ones do – more than you might imagine.
"I had a wonderful time with Máirín….It was intense, we laughed and cried and I feel that she connected with my departed loved ones. I would definitely recommend her to anyone wanting to know…." —Marie H., sharing at BPD
Máirín's unlike most Mediums. How? She asks: "What do YOU need?" and begins with your Angels' Answers. As an Intuitive, Máirín addresses your questions before you ask them. She provides un-Google-able evidence of your Loved Ones' Presence, Essence, Love…. She also acknowledges all presenting Loved Ones, Angel Children, and Pets. Yes: Pets!
Readings, Galleries, Intuitive Guidance, Gift Development…. Máirín's Gifts work the same way in all formats. Readings with two or more meet as a group, maximizing Messengers, shared experiences, and note-taking fingers. Still curious? Read more Clients' testimonials to Máirín's Gifts, time, generosity.

Mairin's Readings & Services
How does Mairin's Gift 'work'? Read Tea for Two on Amazon — Mairin's Heavenly eBook benefiting Chicago's CCSS!
Participants in Group Sessions save 20% on Follow-Up Private Telephone Readings!
Give a Gift Certificate and save 30% on a Private Telephone Reading for yourself!
And YES — it's always 'okay' to gift yourself a Conversation with Heaven!
Private Telephone Sessions
Máirín's favorite: Blind Readings!
Hear what They have to say — & WHY
99 Minutes — Intro + Session + Q&A
Mediumship Reading for One — $210
Intuitive Guidance Session — $300
Reading Parties & Special Events
Ideal for initially experiencing Mediumship!
See & Hear how Heaven 'works' — & WHY
2.5 Hours — Intro + Readings + Q&A
$75 per 10+ Participants; $50 per 20+
Hostess/Host receives a Gift Reading!
Family Readings with Máirín
In-depth Sessions with shared Loved Ones.
Family Gatherings are truly Heavenly
2.5 Hours — Intro + Readings + Q&A
$750 for up to Six Family Members
In-Person Sessions or via Skype
What Do YOU Need?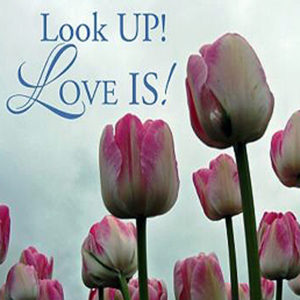 Máirín's Reading all 'round OUR World…
🇺🇸 Guam–Puerto Rico–40+ States… 🇨🇦 Coast to Coast… 🇬🇧 England–Wales–Scotland… 💮Leeds–Barnsley–Wombwell… 🇮🇪 Dublin–Belfast–Westport–Killarney… 🇫🇷 Paris–Pozières–Alençon… 🇪🇸 Costa del Sol… 🇦🇺 🇲🇽 🇵🇷 🇮🇱 🇩🇪 🇵🇱 🇮🇹 🇵🇹 …
Where will YOU meet Medium Máirín?
Book UP: Conversations with Heaven!